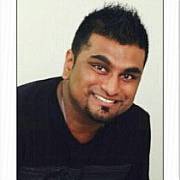 Firm
Greenage Professional Services
Suburb
Durban | Map
Address
Mariannhill Road, Ashley, Pinetown, Durban, 3610
Languages
English (in order of proficiency)
Email
Tel
Cel
0839416688
Fax
0866777800
Website
www.greenageps.co.za
Qualifications
B.Com Accounting Degrees
Professional
Memberships
SAIBA and SAIT



>Services
Accountants Fields of Specialization: Bookkeeping, Annual Financial Statements, Bridging Finance and Invoice Discounting facilities, Accounting Officer reviews. Business Plans, Income Tax, PAYE &VAT
| | | | | | | |
| --- | --- | --- | --- | --- | --- | --- |
| | Close Corporation | Pty (Ltd) Company | Partnership | Sole Proprietor | Private Individual | Trust |
| Monthly | | | | | | |
| DayToDay | | | | | | |
| Annual | | | | | | |
| Returns | | | | | | |
| Setup | | | | | | |
| Auditing | | | | | | |
| Tax Advice | | | | | | |
| Gen Advice | | | | | | |
| Payroll | | | | | | |
| Review | | | | | | |
| Software | | | | | | |
| Other | | | | | | |
Other Services:
Bridging Finance and Invoice Discounting facilities through a Financial Partner, assisting our Clients with their short-term cash flow problems.
Company and VAT registrations. Tax Clearances. Website designs and business branding.
Experience
21 years of combined various industry experience.
About Firm
WE DO ACCOUNTING...YOU DO BUSINESS!

Everything we do, we do by challenging the status quo, with an infinity for ones's and zero's, which shows in our passion in the finer details and we do all this by being customer centric and focused.

We look forward to partner with you.
Extensive experience in specific industries:
21 years of combined various industry experience by qualified Accountants with B.Com Accounting degrees. Proud Members of SAIBA and SAIT.

Business Practices
Accountant Average
Hourly Fees

< R300
Please request a quote for exact amounts.
Please note that this is an indicative rate and may vary according to task.
Software Supported
Pastel, Pastel Payroll and Caseware.
Number of staff
in Accountant firm
3 - 5
Please be sure to mention that you found this
Accountant
on www.findanaccountant.co.za!